THE ALLEGED ABDUCTION OF CLARA G FERNANDEZ
The Deeds
On January, 12th 1999, the Key West house was deeded from
Dr. Fernandez and Clara G Fernandez to the Clara G Fernandez Trust.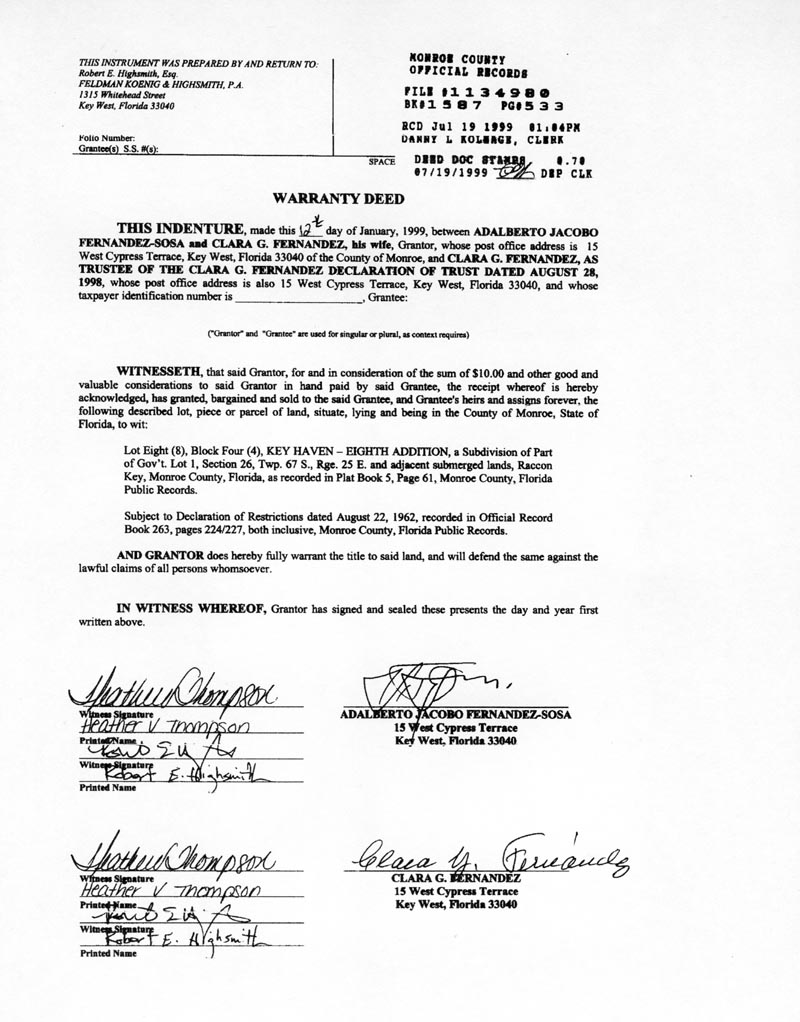 ---
O
n November, 12th 2003, according to Clara, directly after Dr. Fernandez had his second major stroke while in the hospital room in Key West awaiting transportation to Miami and not expected to live, Raul had Dr. Fernandez sign a deed, giving him half ownership of the Key West house. In Raul's website, he call's this "The Big Prize". Raul has held this over her head ever since. Clara said that Raul used allot of pressure no her to do so, and has caused her allot of grief ever since.