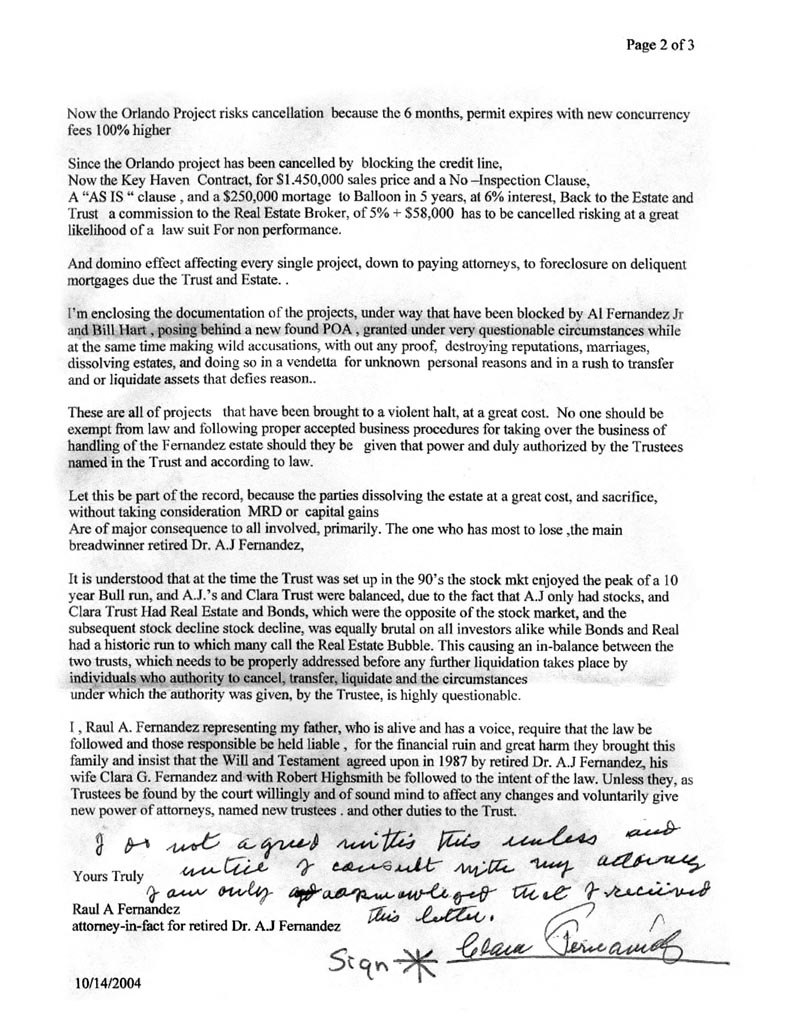 According to Raul's Website, elder-abuse-cyberray.blogspot.com, these letters were not delivered. The Divorce papers were also served by Buddy Elinor, Rodney's Father.
Clara not only signed them, she also commented: "I do not agree with this unless and until I consult with my attorney. I only acknowledge that I received this letter."

Raul Says:
We paid a process server named Rodney Elinor to serve letters to Clara of all the things that were happening without her knowledge. Not possible, as Mr. Elinor reported back that as soon as he tried to deliver the correspondence, she was flanked by her abductors.