THE ALLEGED ABDUCTION OF CLARA G FERNANDEZ
CLARA'S DECLARATION TO LIVE WITH AL
OCTOBER 2, 2004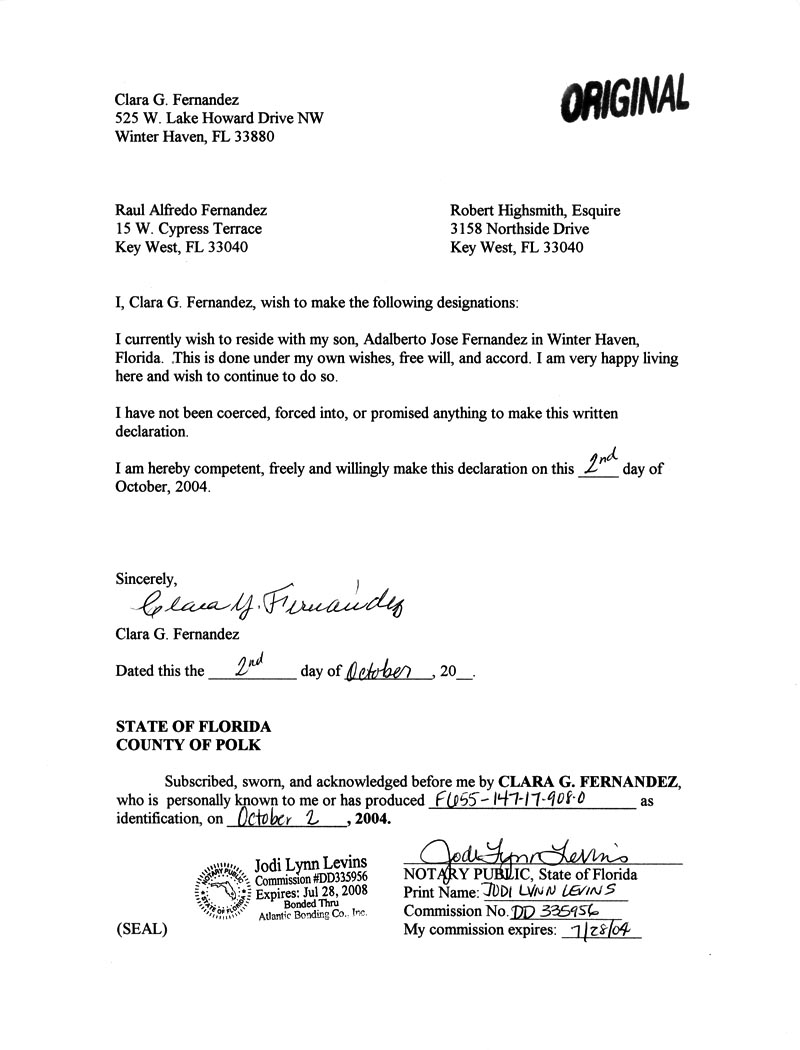 I Clara G. Fernandez, wish to make the following designation:
I currently wish to reside with my son,
Adalberto Jose Fernandez in Winter Haven, Florida. This is done under my own wishes, free will, and accord. I am very happy living here and wish to continue to do so.
I have not been coerced, forced into, or promised anything to make this written declaration.
I am hereby competent, freely and willingly make this declaration on the 2nd day on October, 2004.
Sincerely, Clara G. Fernandez